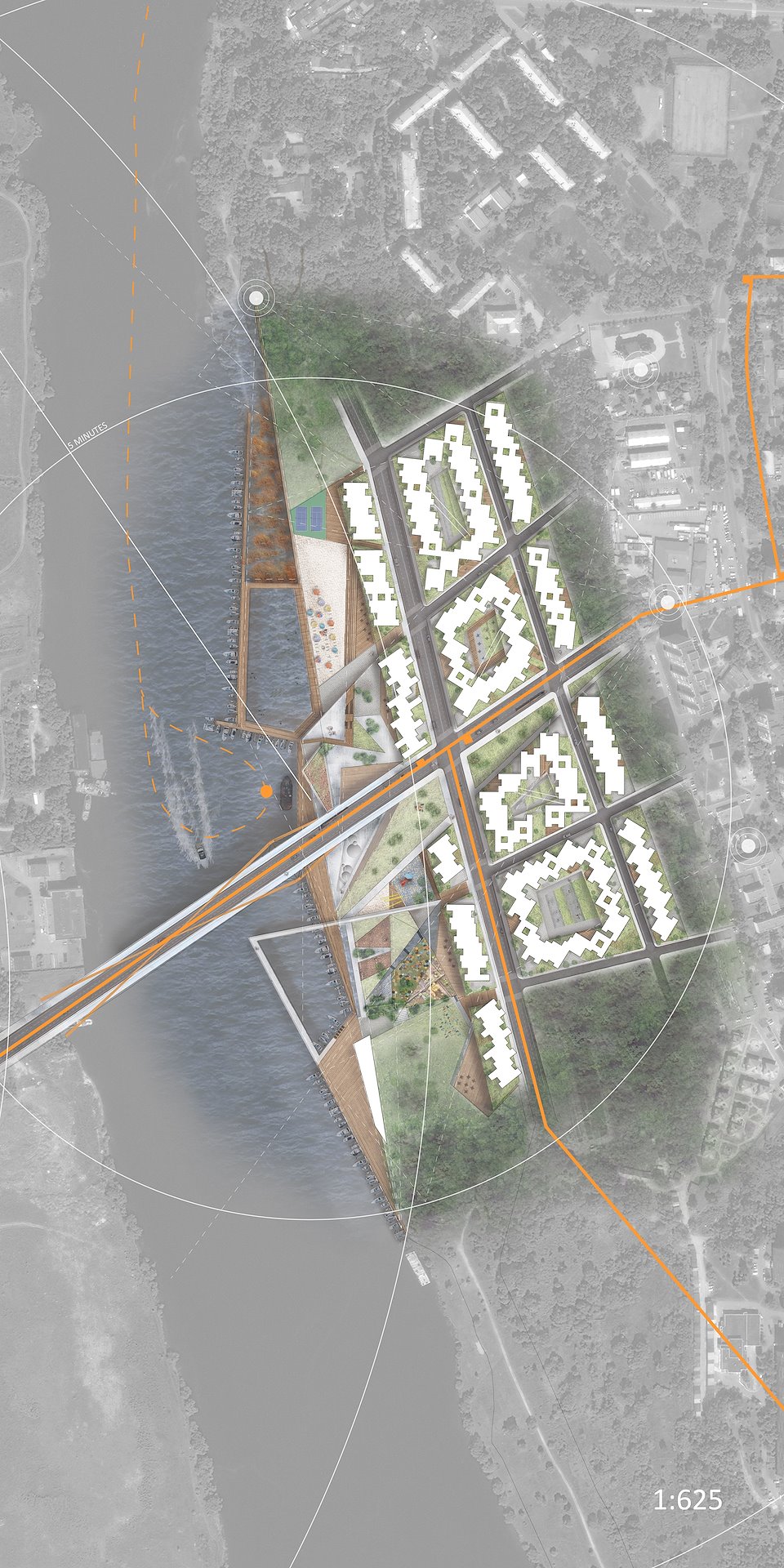 Masterplan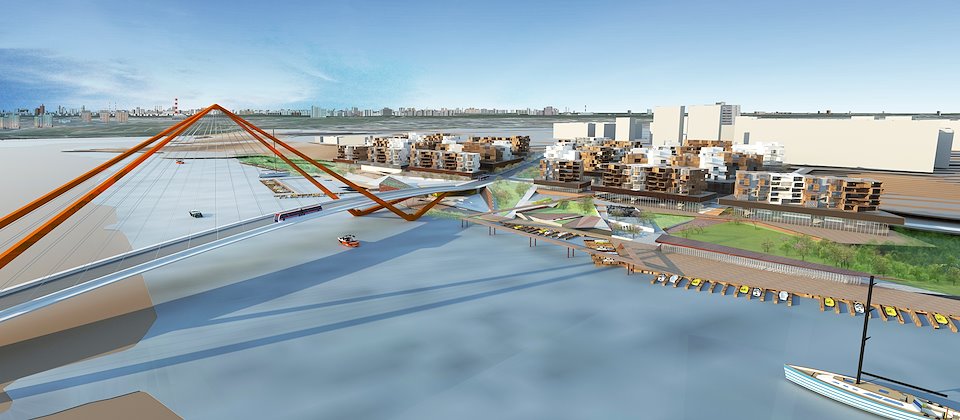 View towards Kapotnya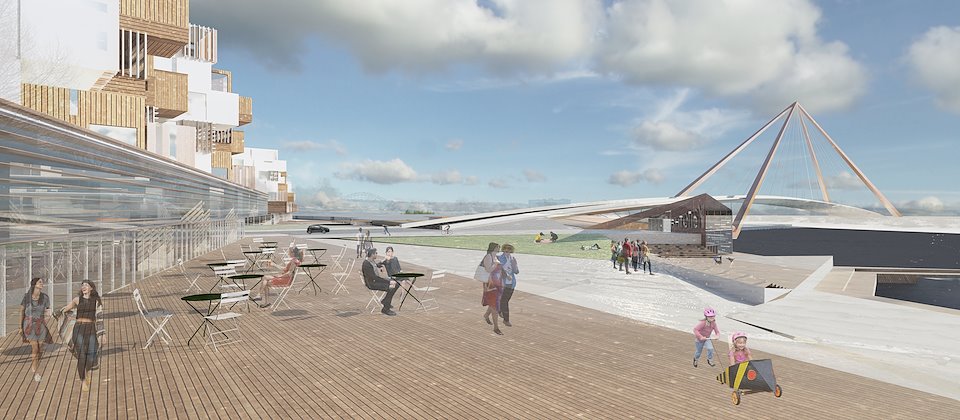 View along retail strip at new port
View from back of town towards bridge
View from residential terrace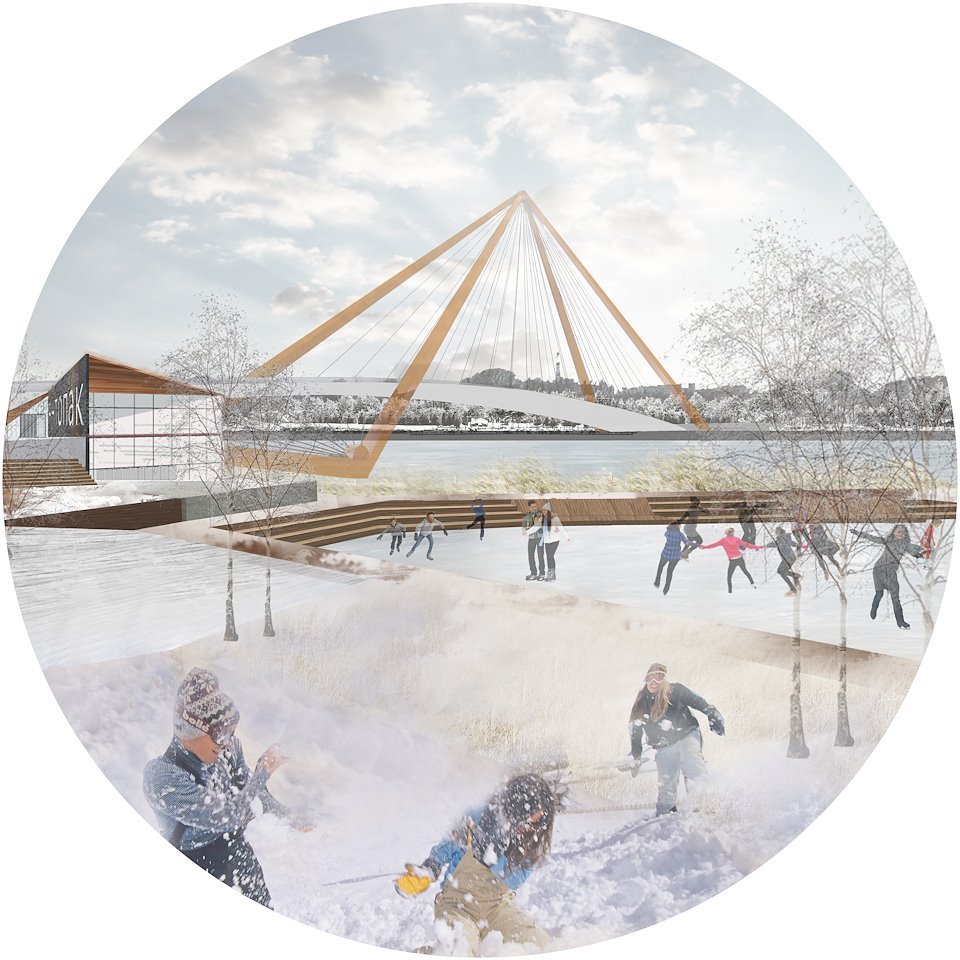 Ice Rink at Port vignette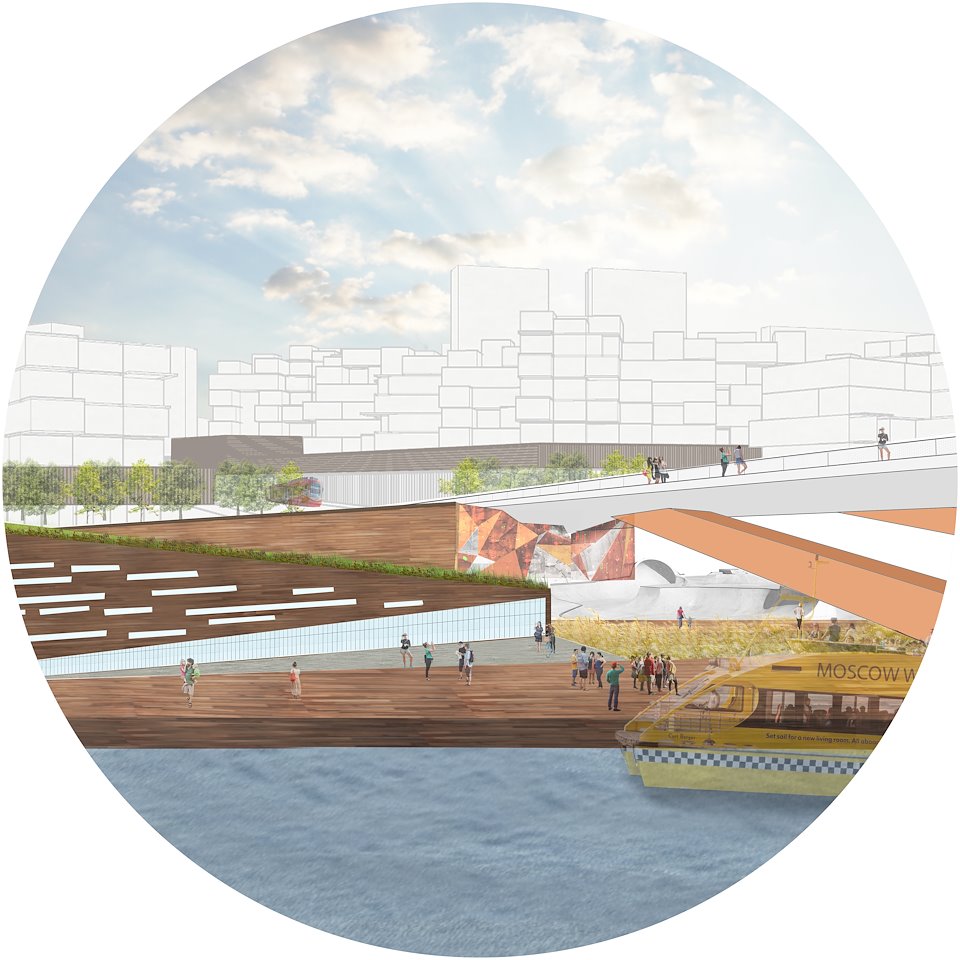 Port Terminal vignette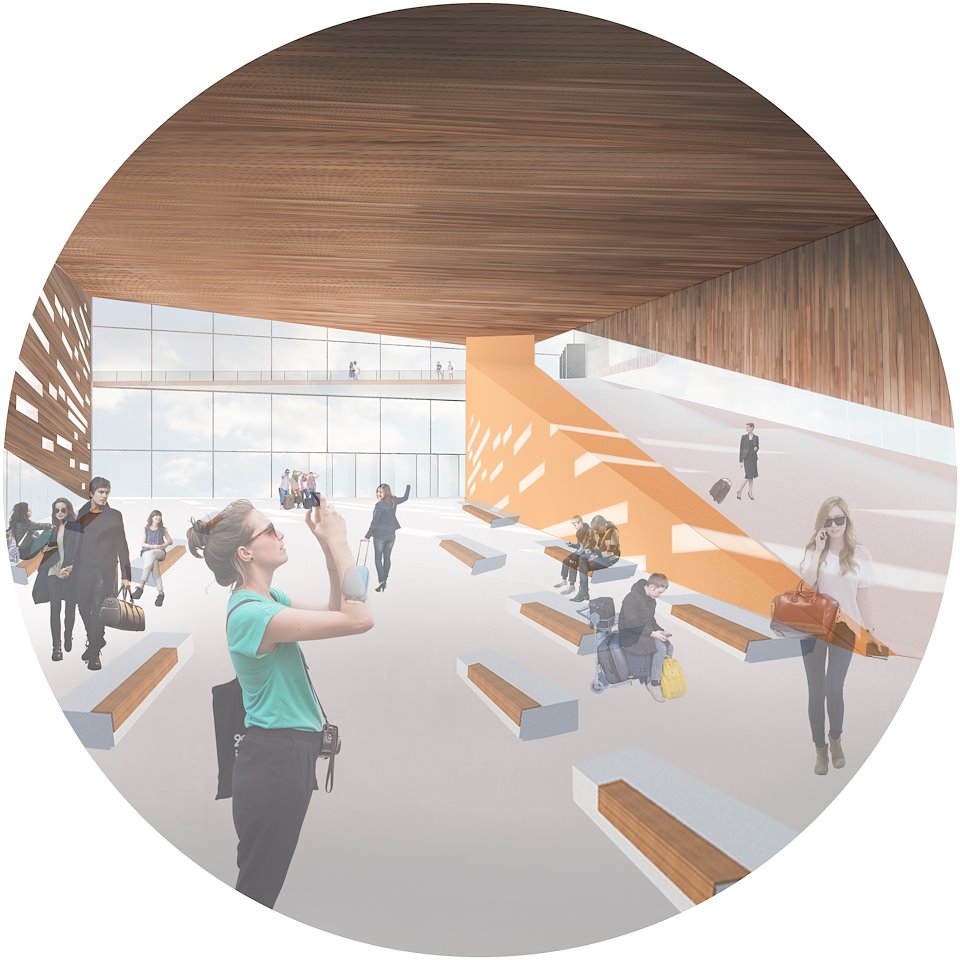 Terminal vignette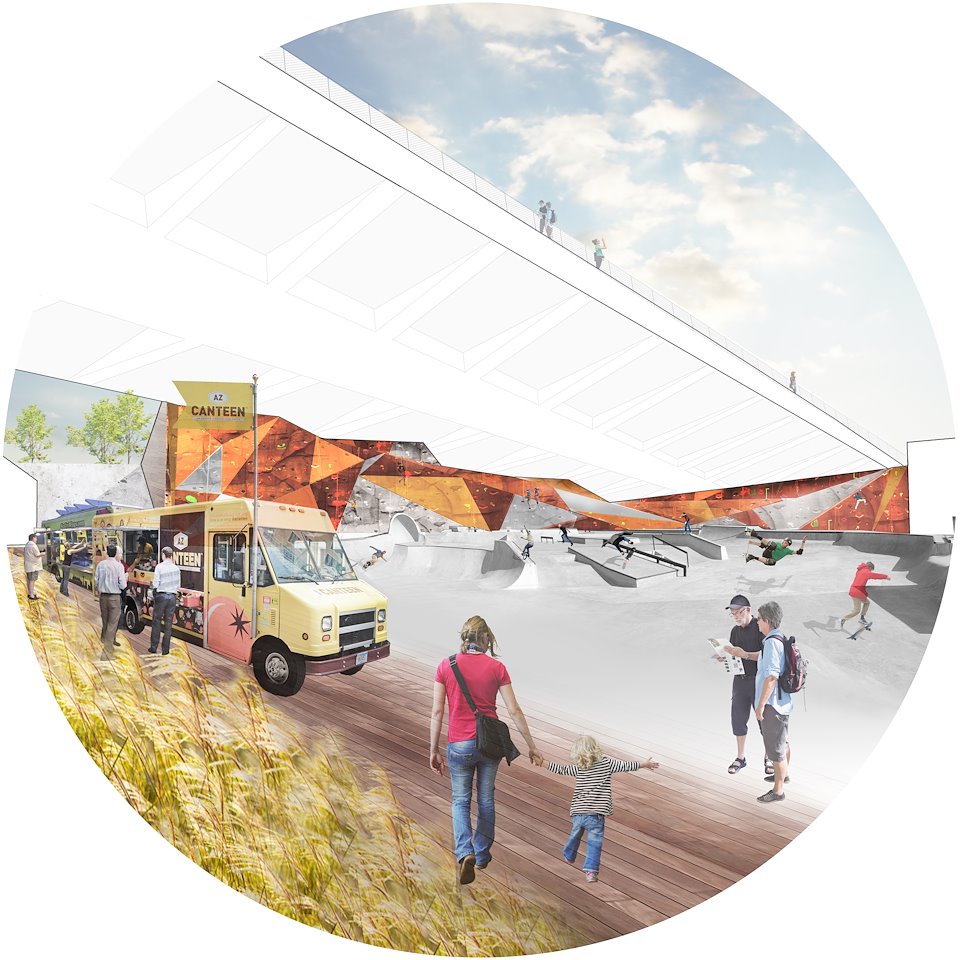 Under the Bridge vignette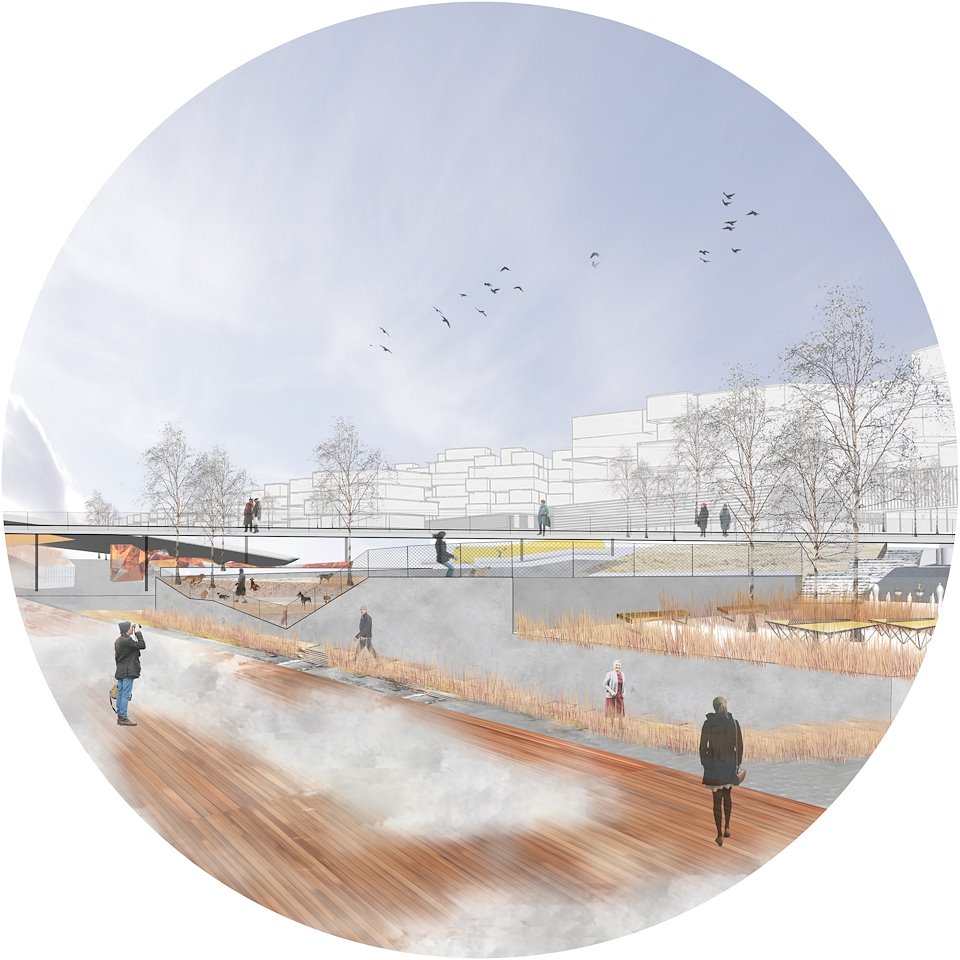 Dog Park vignette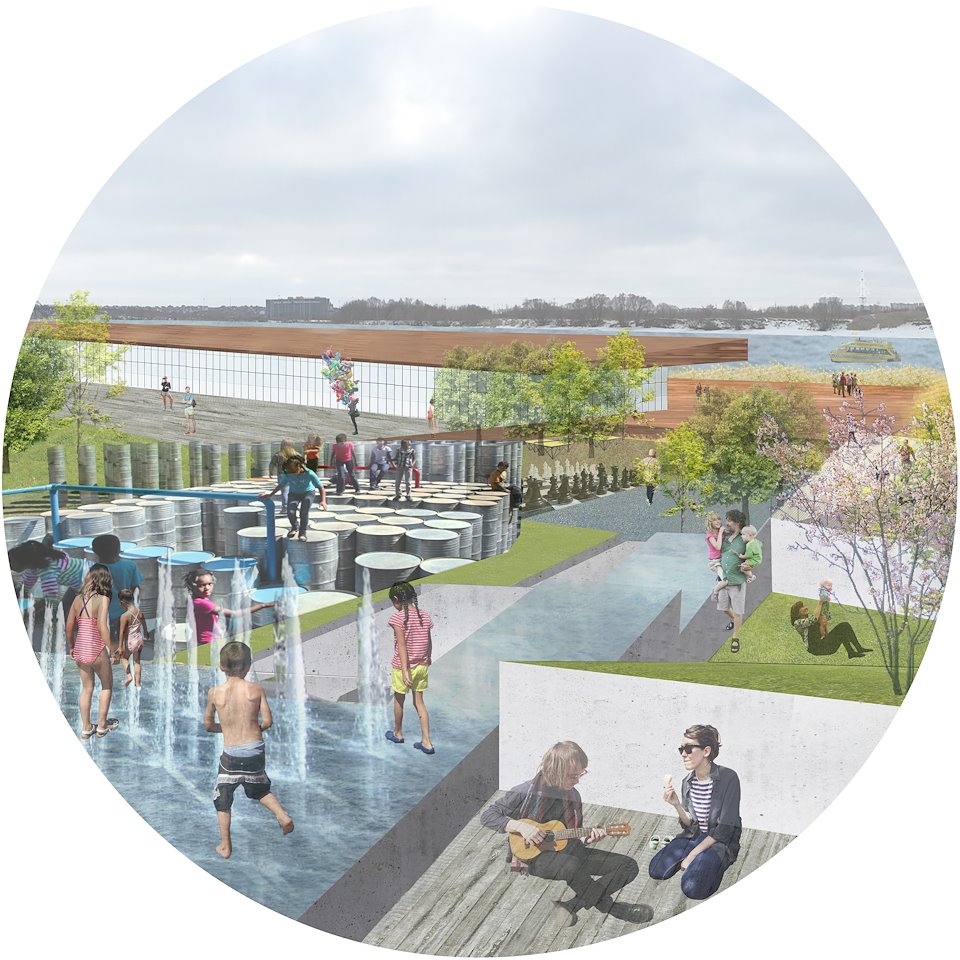 Waterfront Park vignette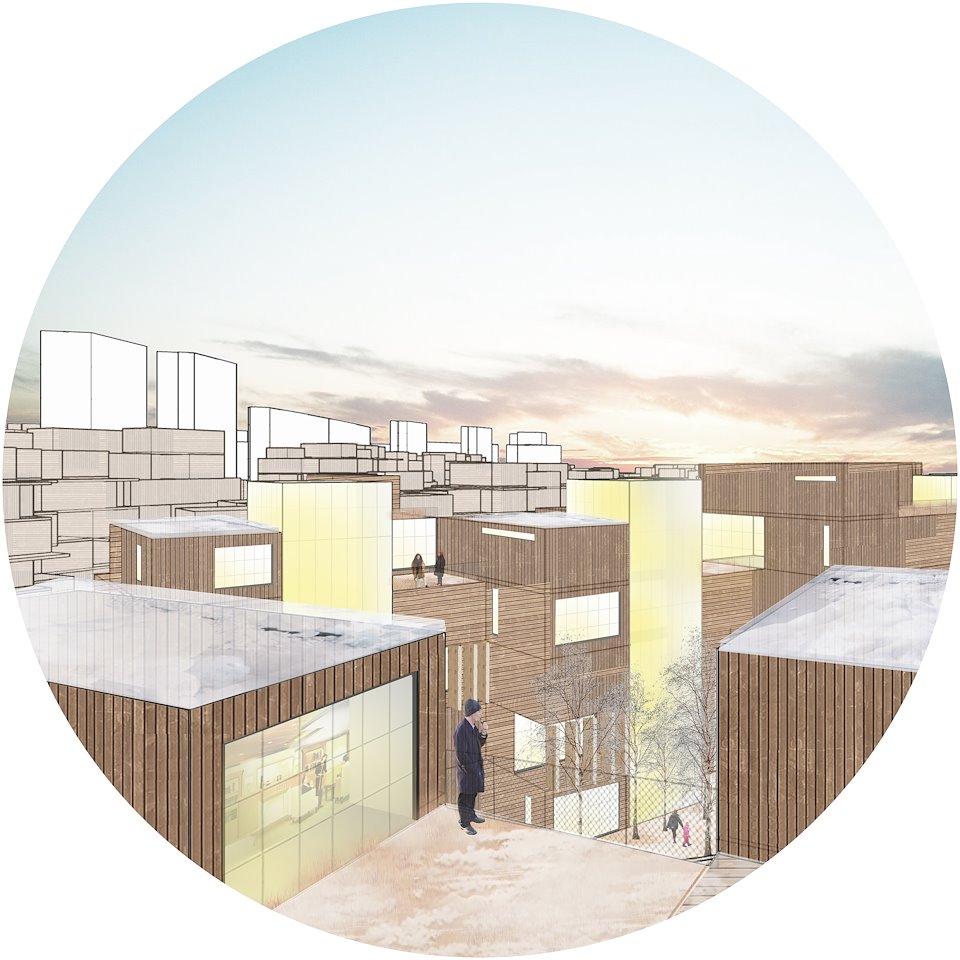 Housing vignette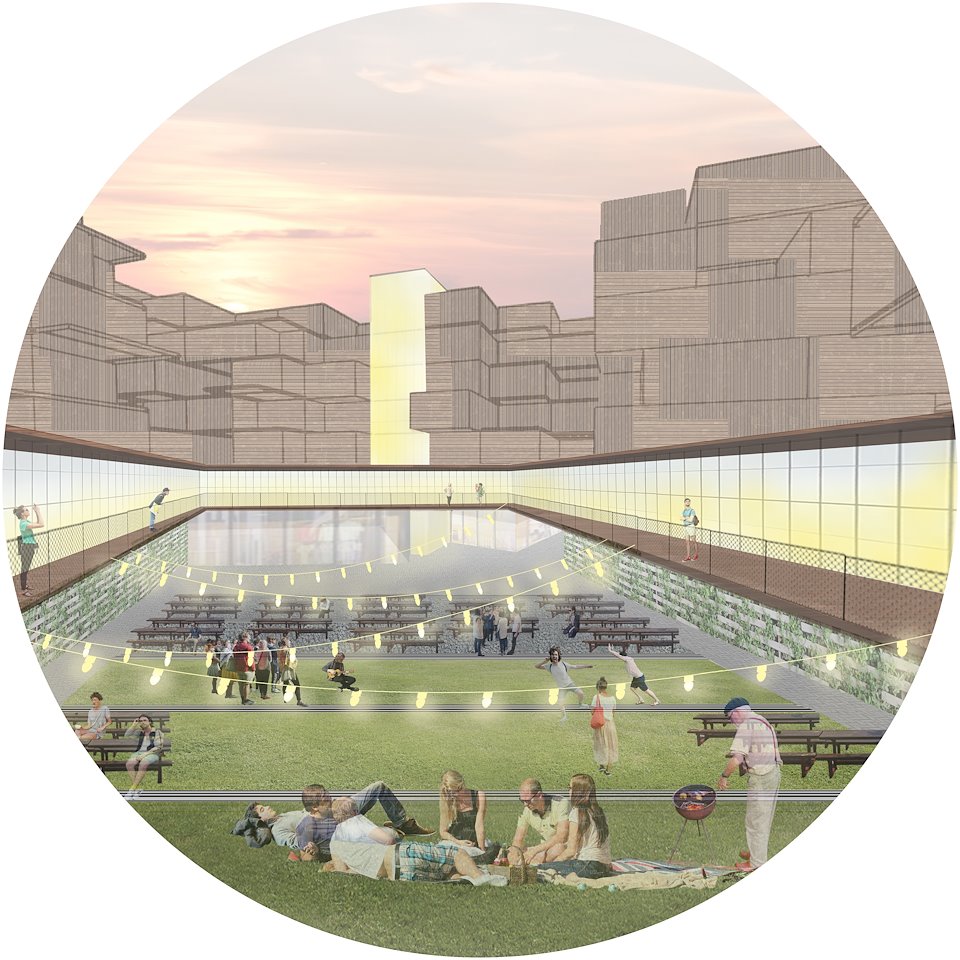 Courtyard vignette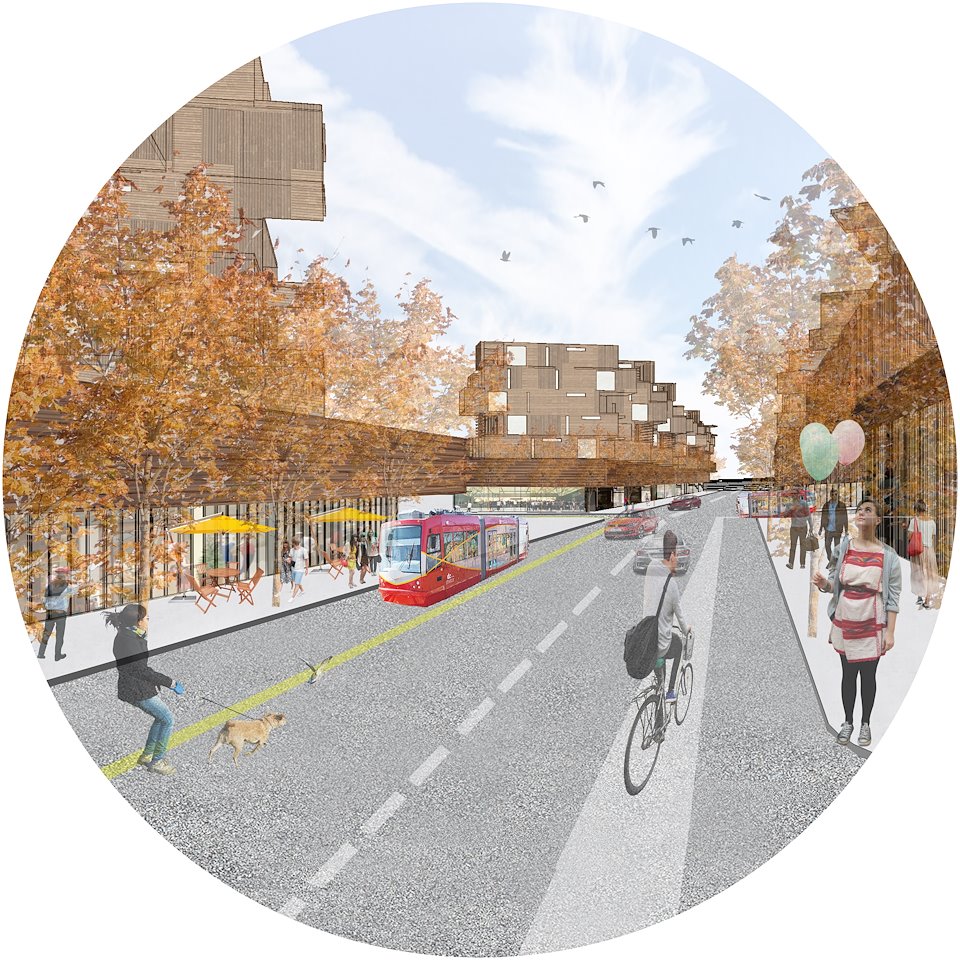 Boulevard vignette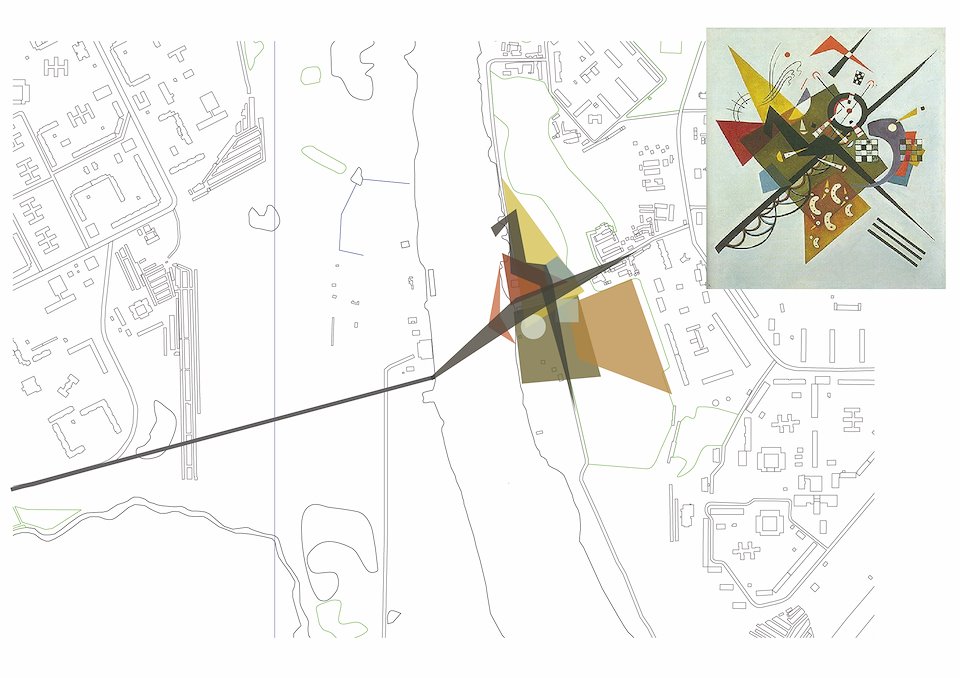 Early concept sketch
Site model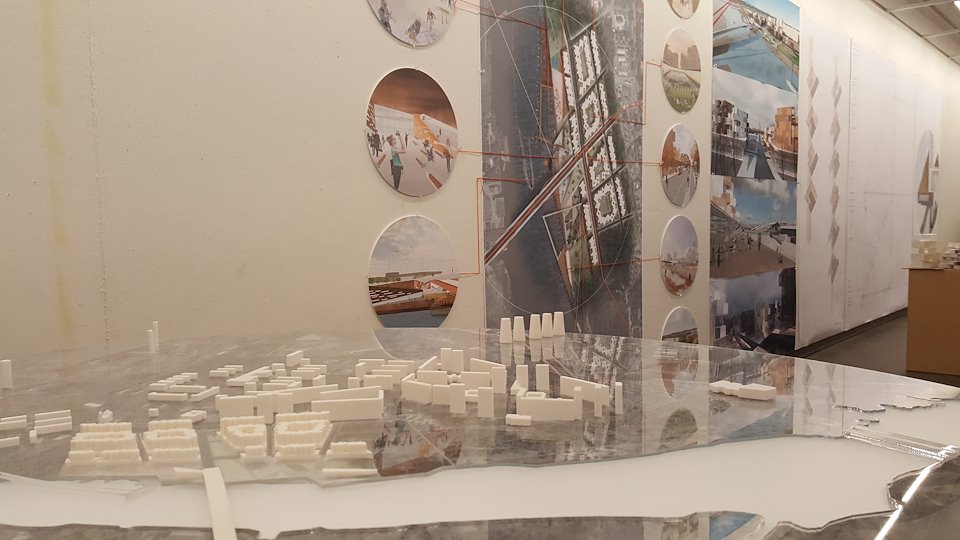 Final Review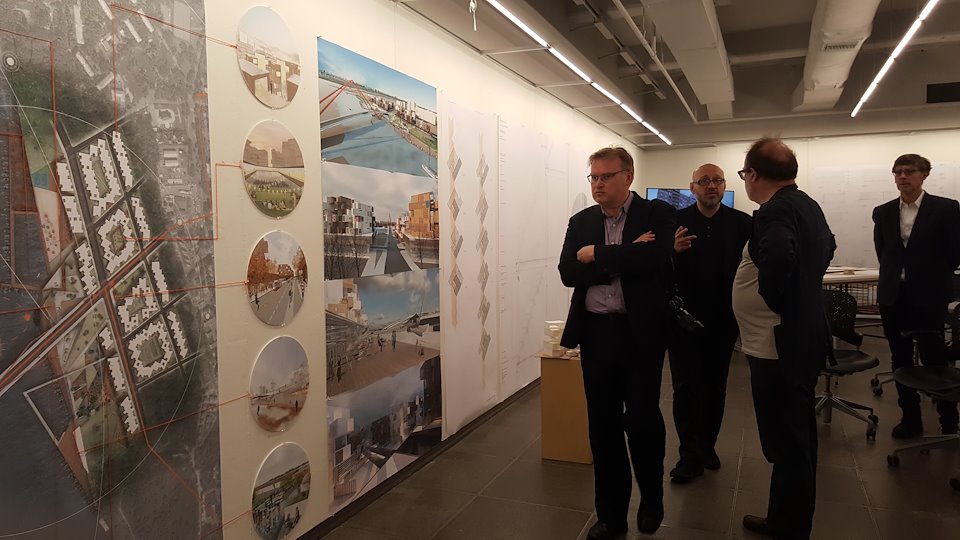 Final Review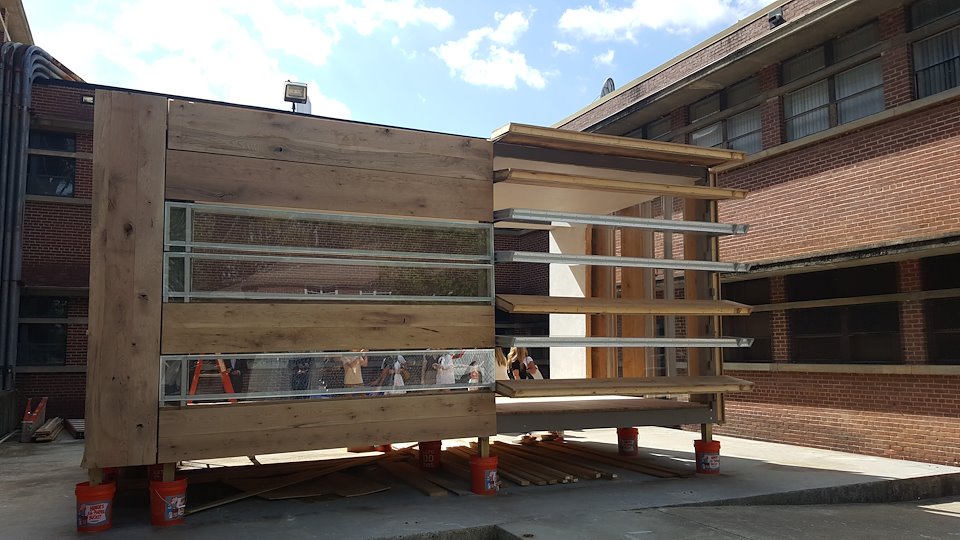 Full Scale Mock-Up of Residential Balcony Concept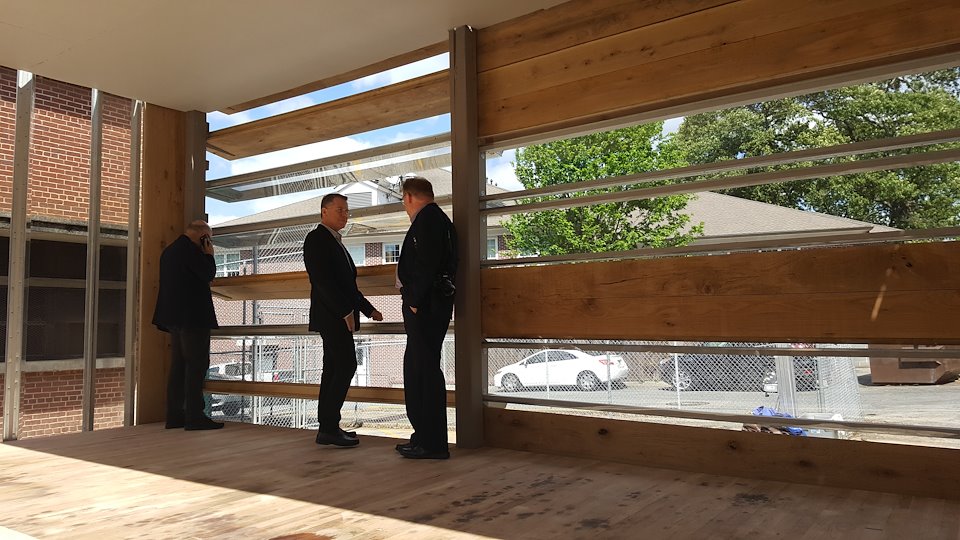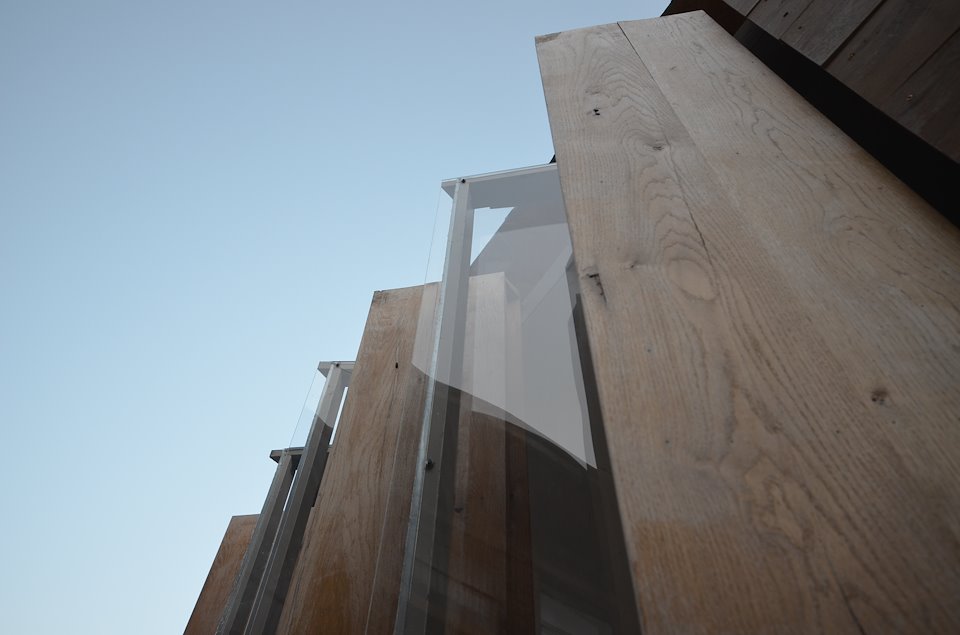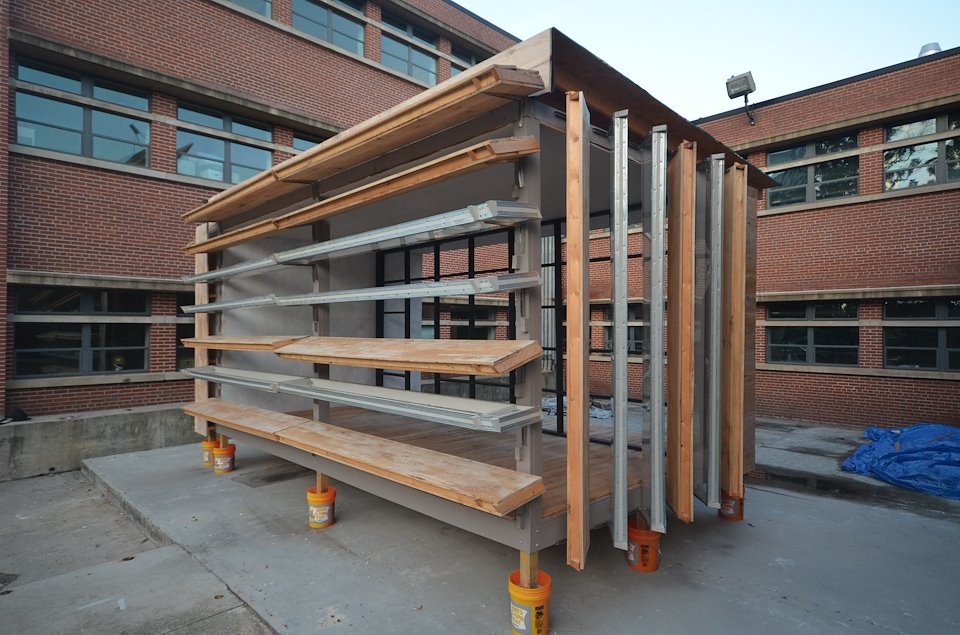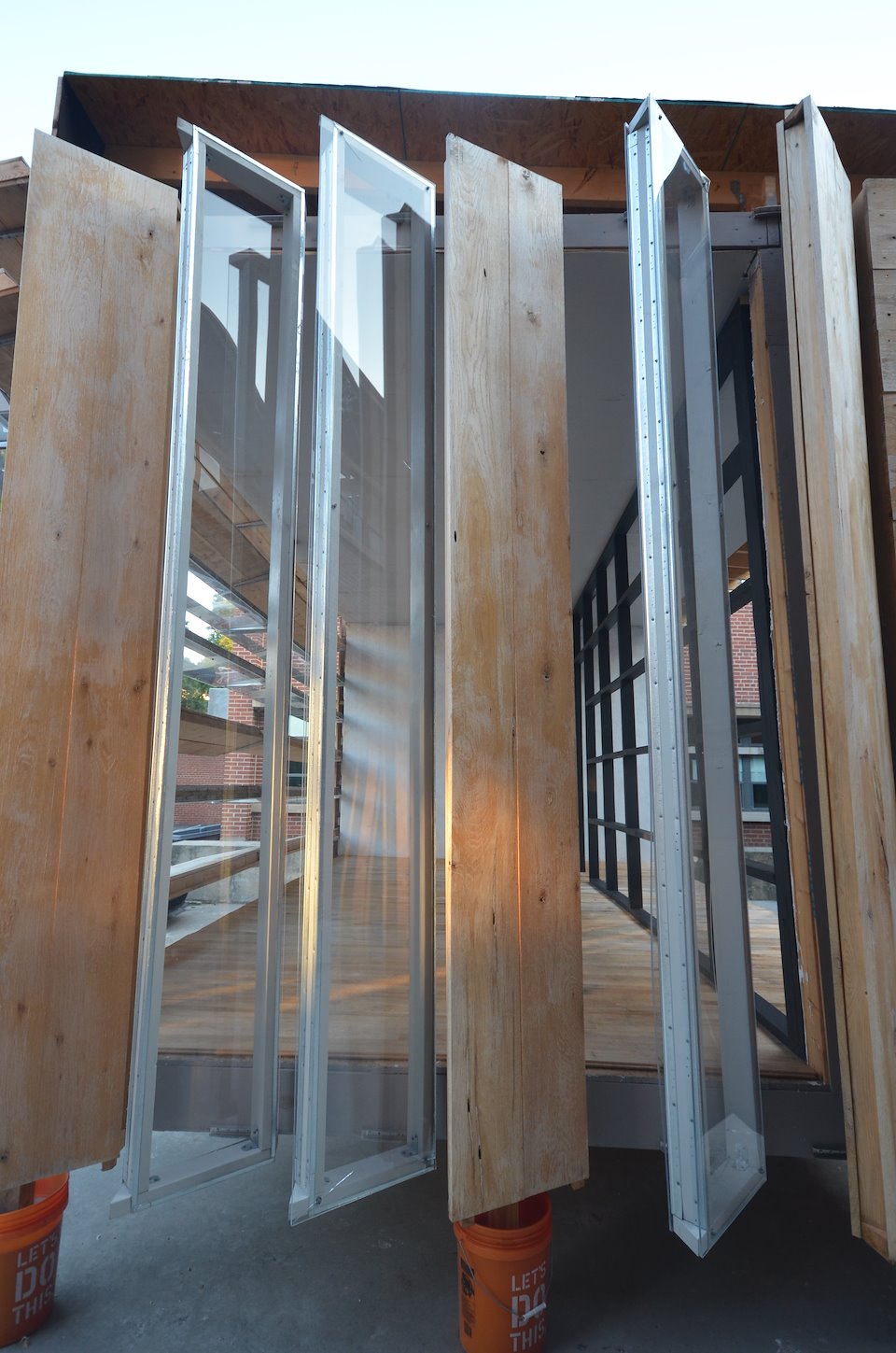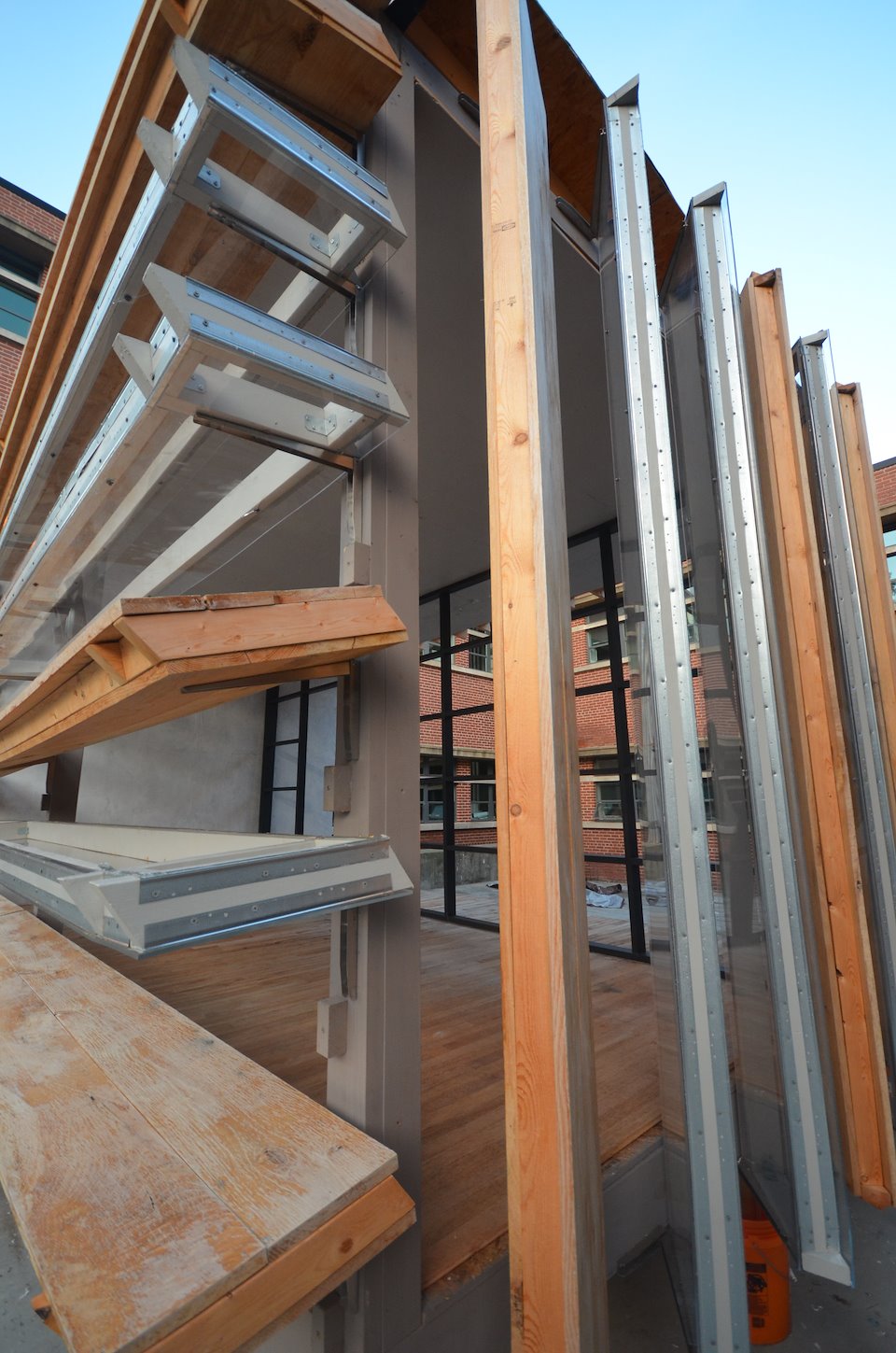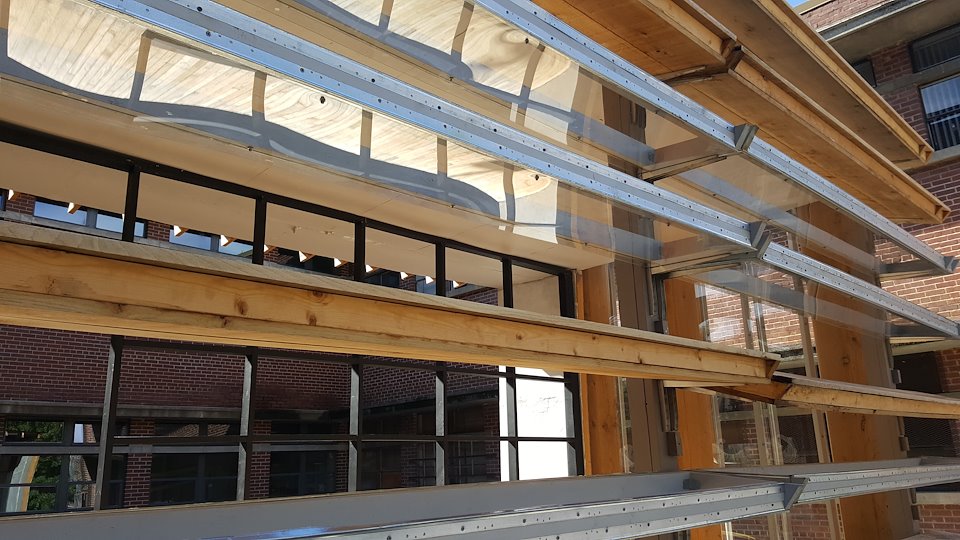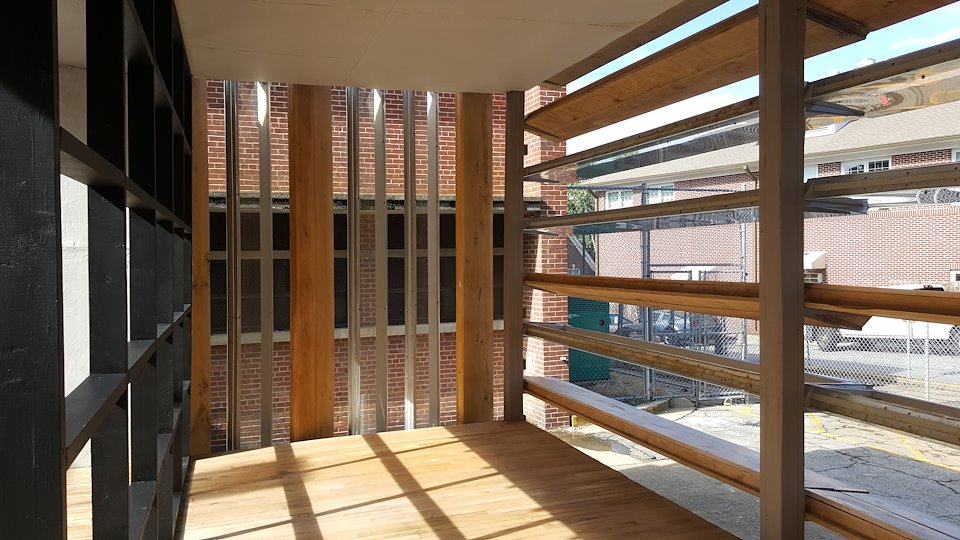 Critical Mass
Critical Mass is an offshoot of Project Meganom's Moscow Future Ports project to redevelop the Moscow river waterfront. Meganom's project imagines a series of new and revitalized ports along the Moscow River, creating a network linking the outer and inner rings of the city which, among other goals, promotes growth and development out to the city's periphery. The studio was asked to consider a new district port site for Kapotnya, one of the poorest neighborhoods existing literally and figuratively at the fringes of Moscow. It is a typical Soviet-era modernist neighborhood lacking any meaningful connection to the urban fabric of Moscow. The roughly 30,000 residents are isolated from the rest of the city with no efficient public transportation to the historic center or even across the river. Sandwiched between two industrial plants, the town grew up mainly as worker housing and has gained a large migrant population due to the cheap housing available. While the government has no idea how to profit from investing in this area, Kapotnya could serve as a catalyst for public-private partnership ventures that would support expansion and increasing housing demands throughout the periphery, as Moscow continues to grow.
After visiting the site, it became clear that simply adding a port at the waterfront would not be successful without connecting the terminal to the existing neighborhood and filling the void between the two. In addition to the terminal, the critical foci for promoting development became: a bridge across the river to increase accessibility; a streetcar route to improve connectivity and access to the metro; a strategy for adding attractive housing and critical mass to the district.
The studio strove to develop high quality urban design that engages the existing neighborhood with contemporary buildings that reflect its character. Of equal importance was to insert new urbanity and keep the whole project as a park, preserving the abundantly green natural surroundings. The resulting city blocks mitigate the steep topography between the town and waterfront, cascading down gently through a series of retail, amenity, courtyard and park spaces.
| | |
| --- | --- |
| For | Design + Research Studio II |
| Date | Spring 2016 |
| Professor | Marc Simmons (Front, Inc.) |