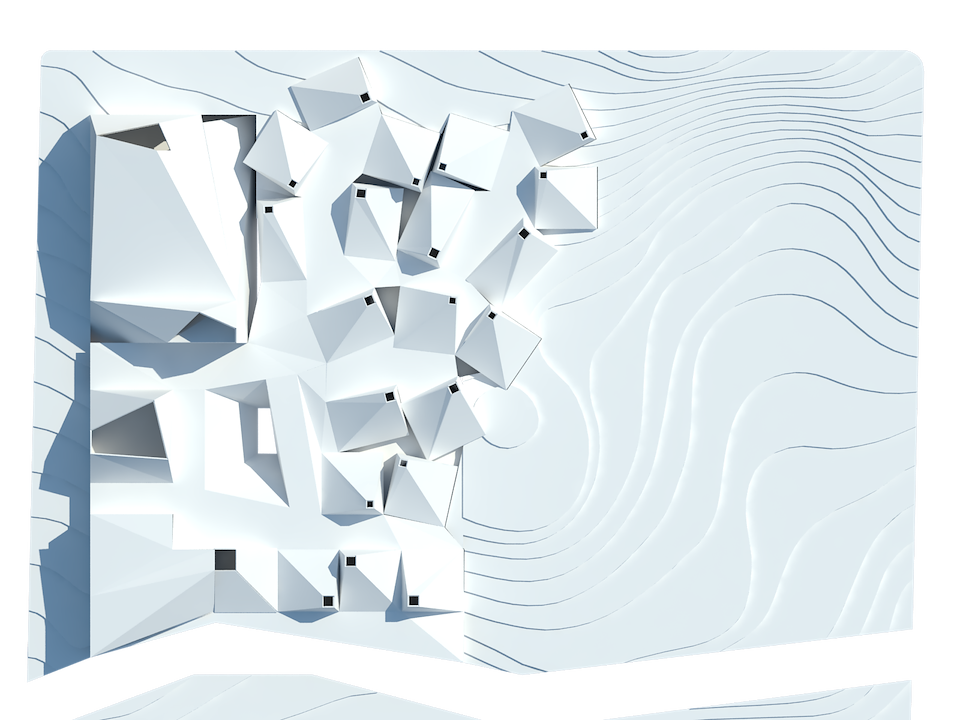 Digital Study Model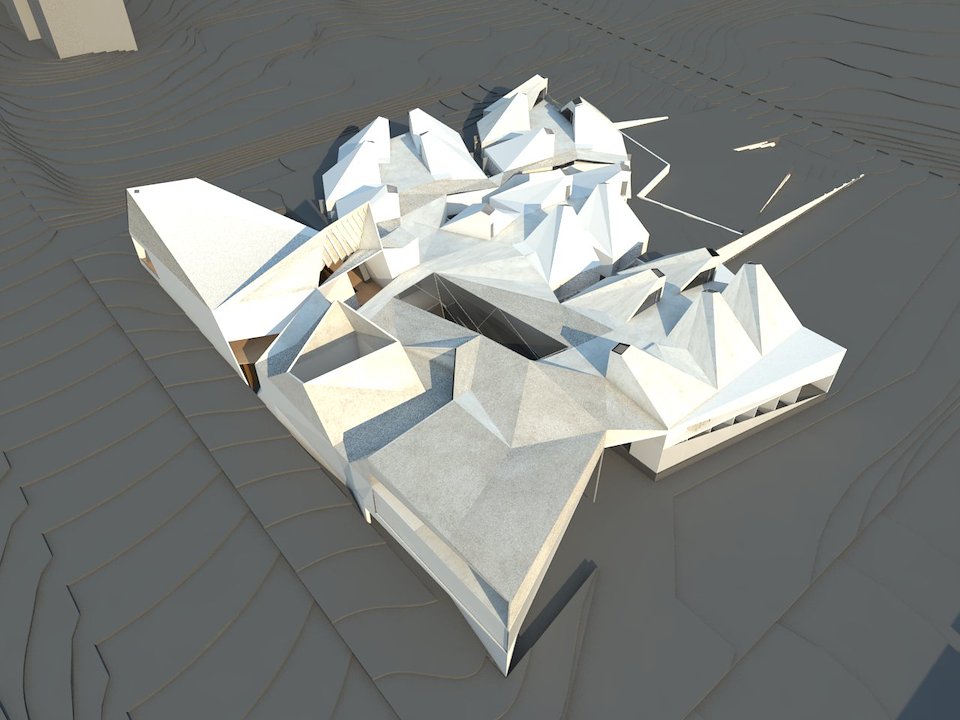 Final Digital Model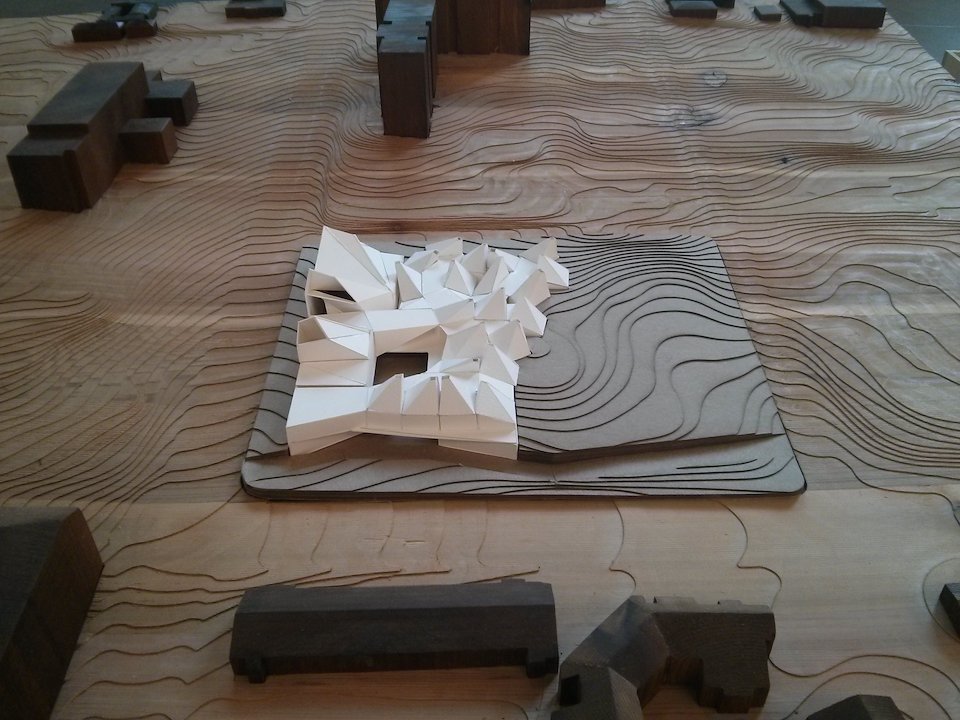 Physical Site Model | Schematic Design
1" = 32' 0"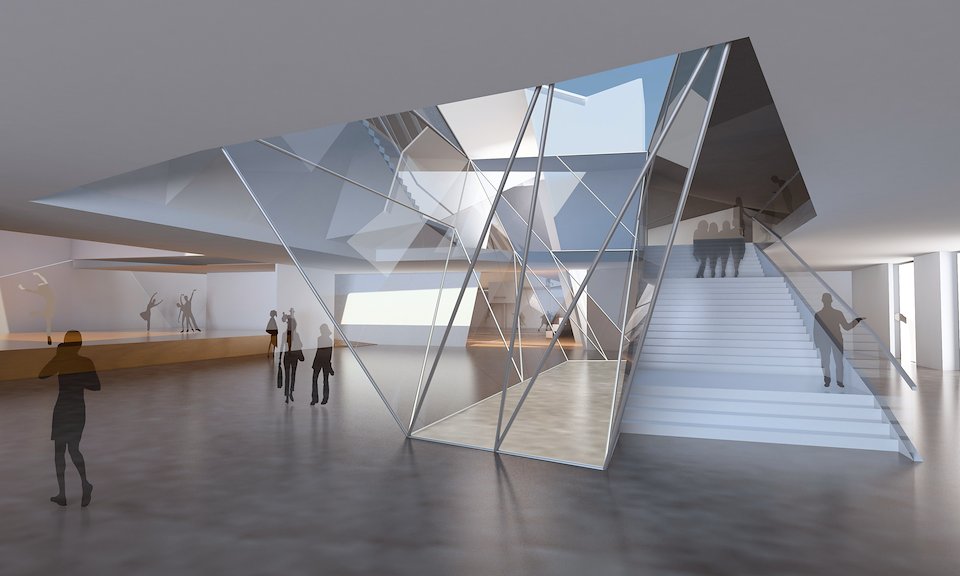 Interior Render | Entry Lobby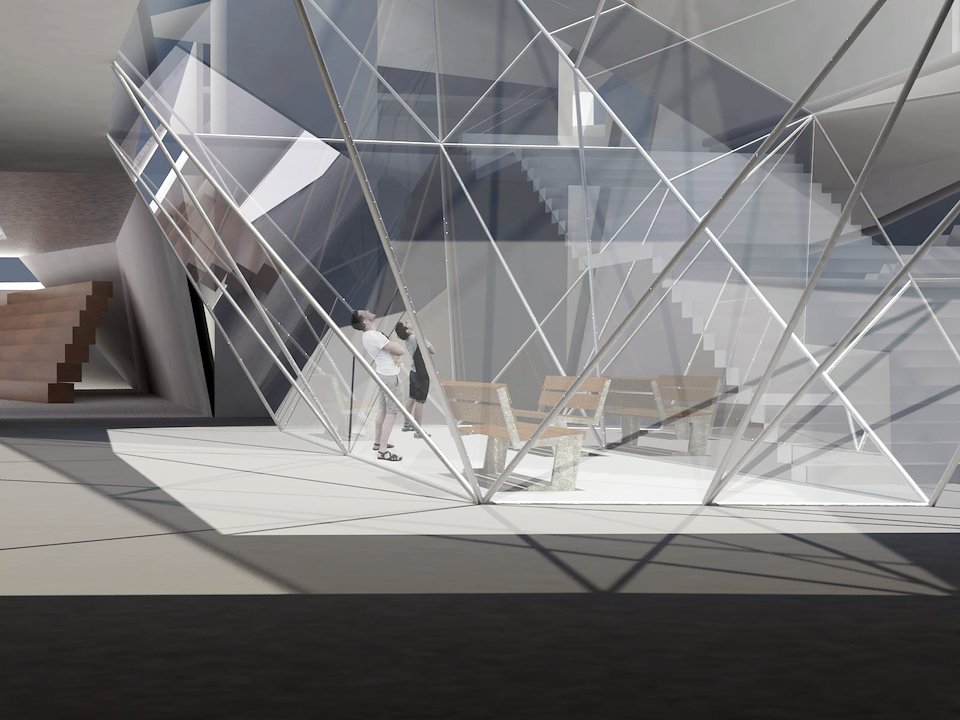 Interior Render | The 'Impluvium'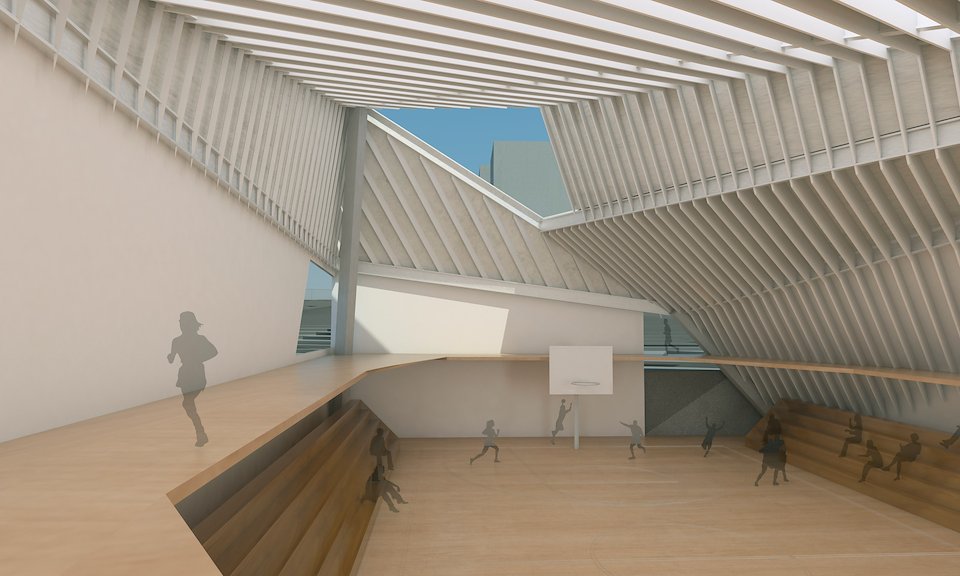 Interior Render | The Gym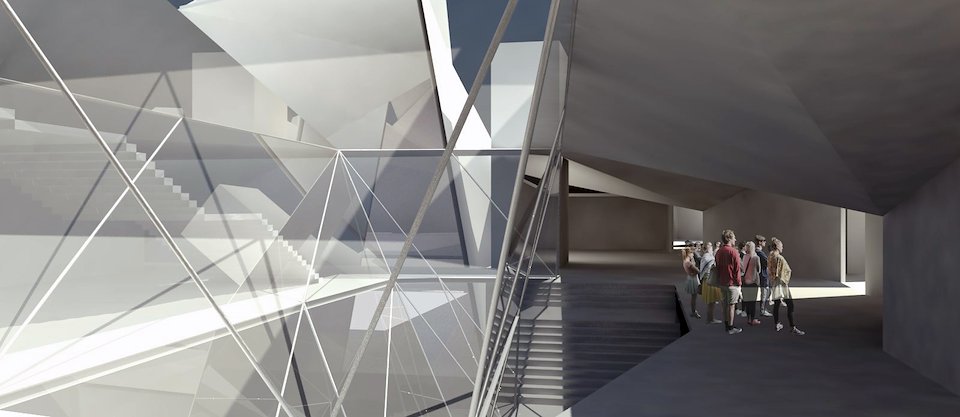 Interior Render | Floor 2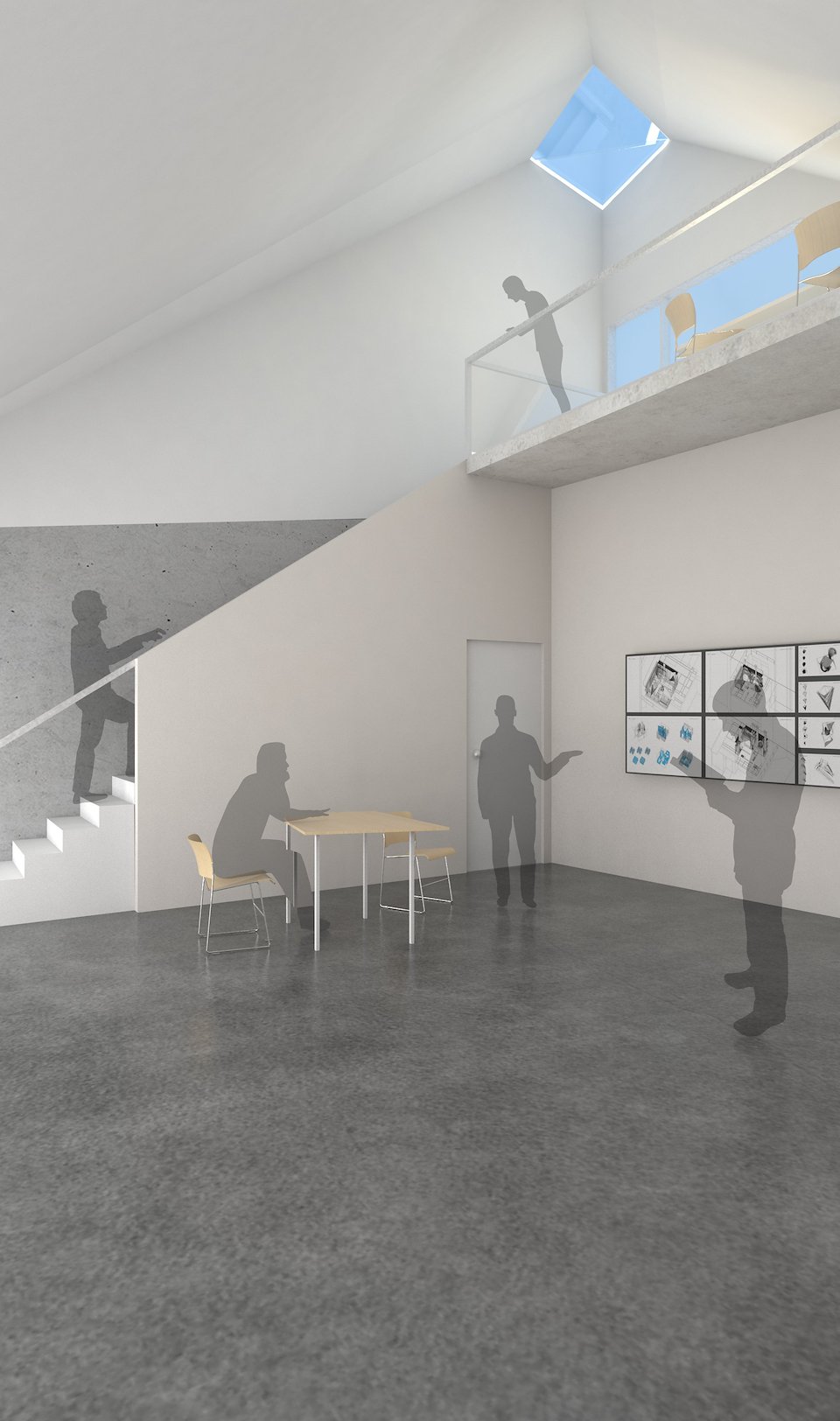 Interior Render | Classroom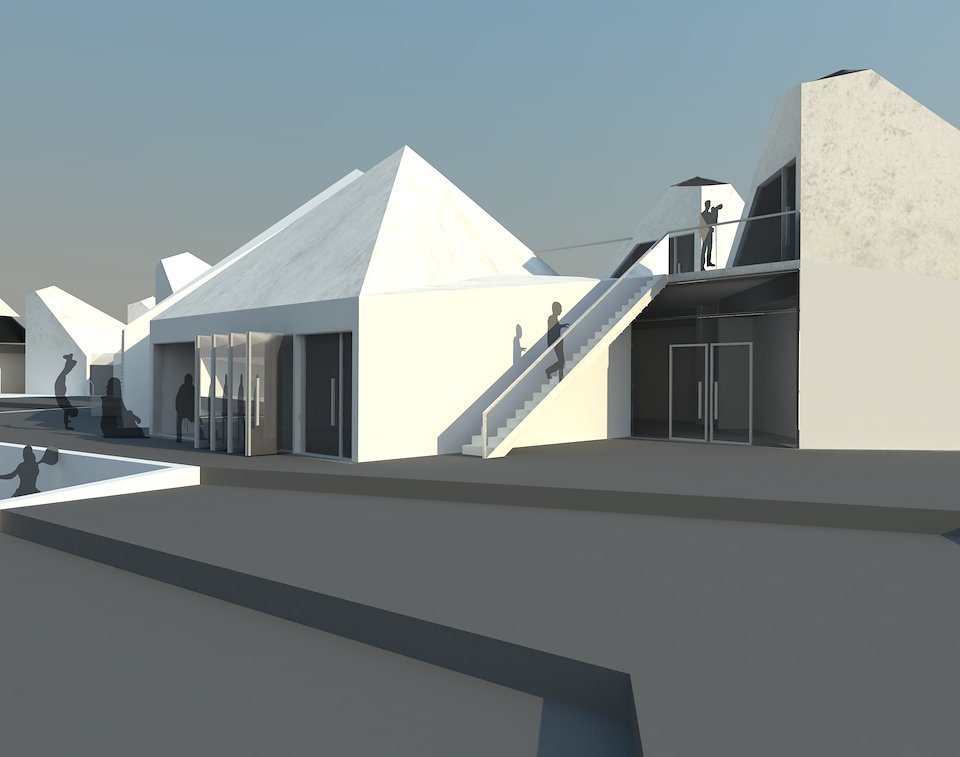 Exterior Render | Ground View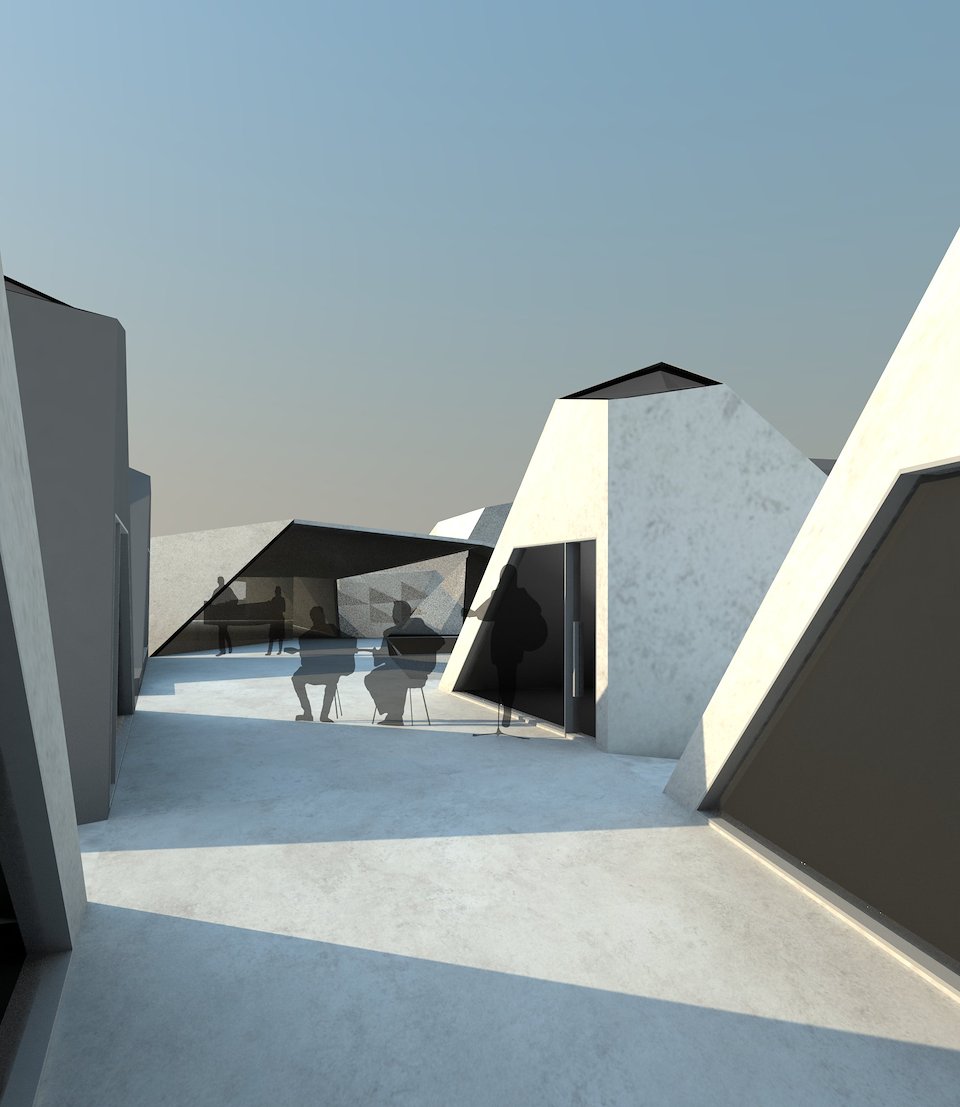 Exterior Render | Roofscape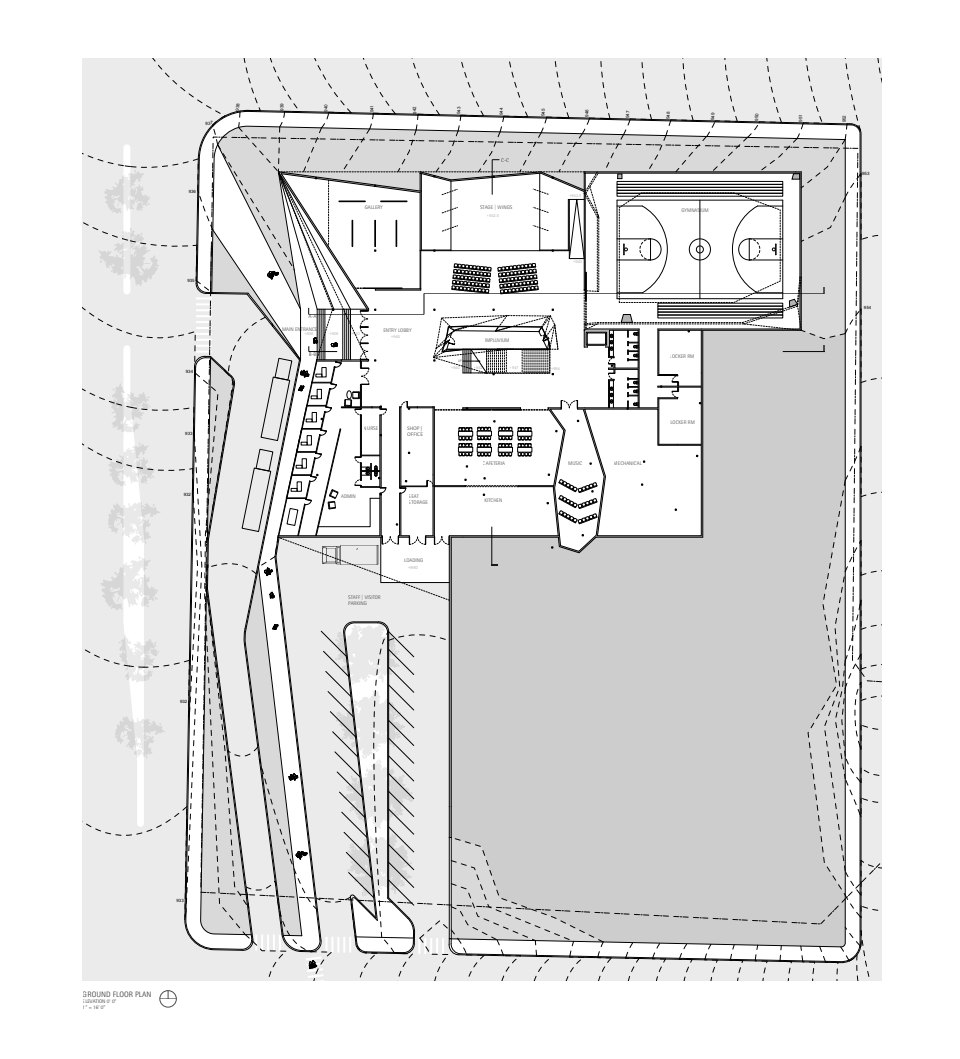 Site + Ground Floor Plan | 1" = 16' 0"
Second Floor Plan | 1" = 16' 0"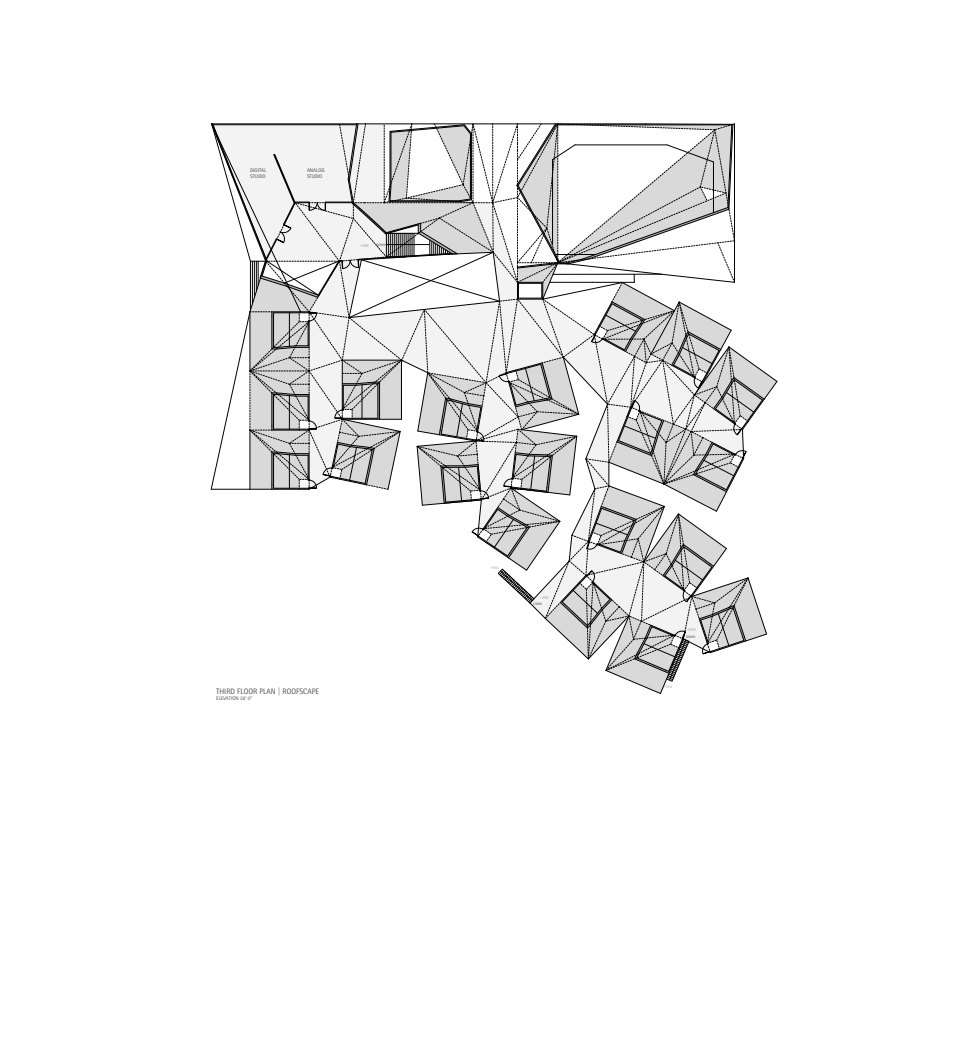 Third Floor + Roofscape Plan | 1" = 16' 0"

North Avenue Elevation | 1" = 16' 0"

Section A-A "Student Path" | 1" = 16' 0"

Section B-B "Public Path" | 1" = 16' 0"

Section C-C Stage, Impluvium, Classroom | 1" = 16' 0"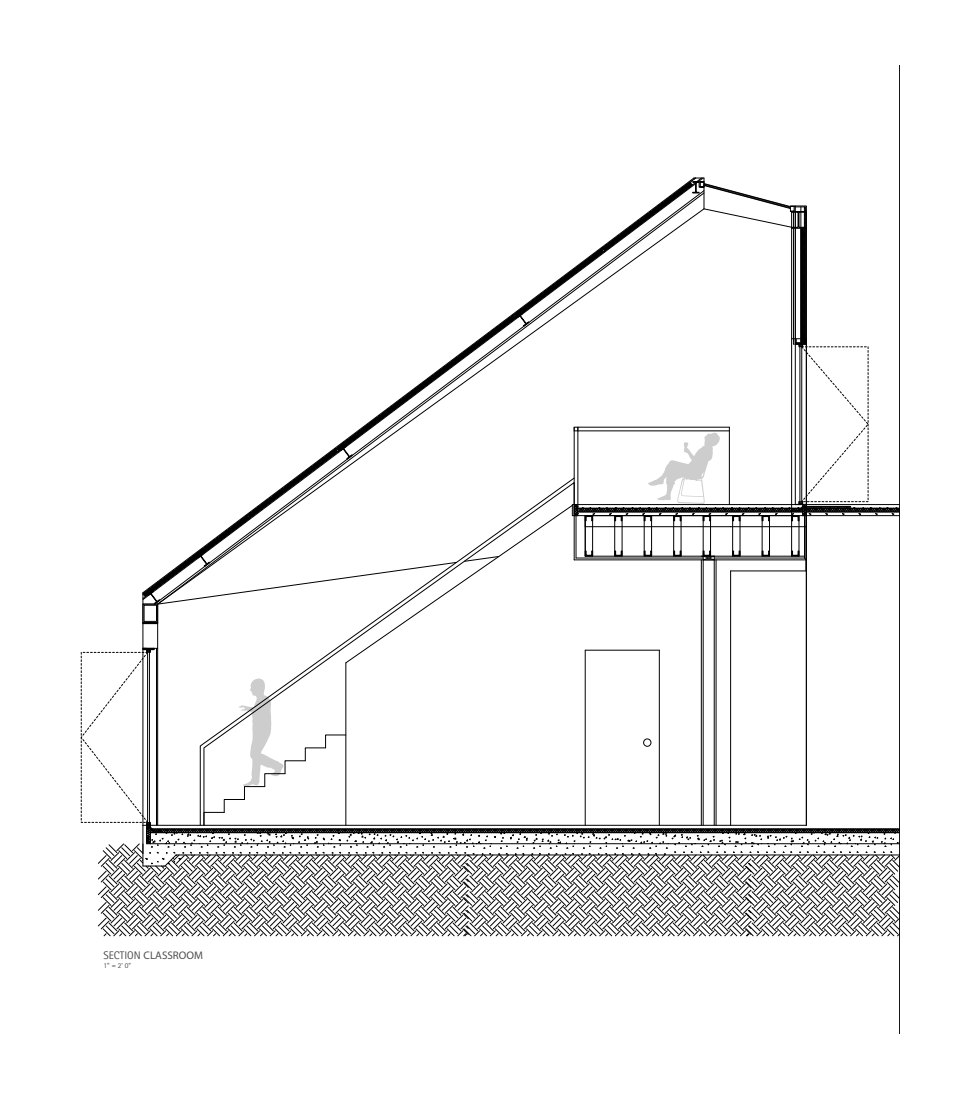 Detail Section Through Classroom | 1" = 2' 0"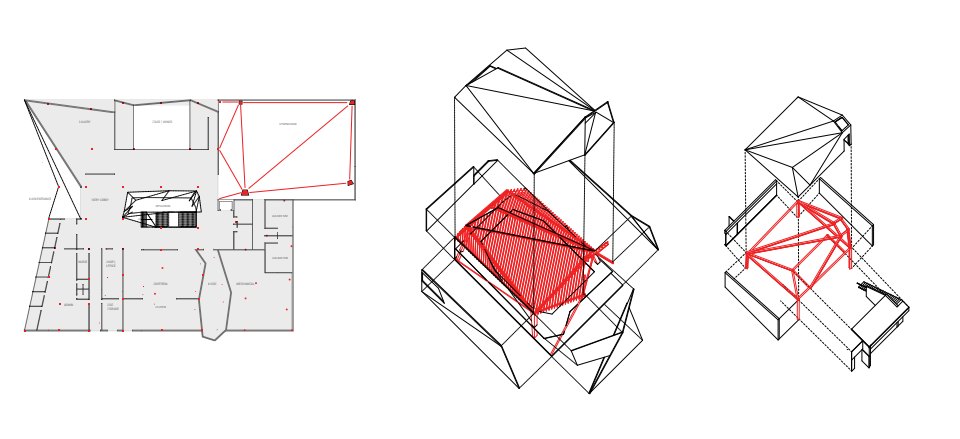 Structural Diagrams | Column Layout, Gym Framing, Classroom Framing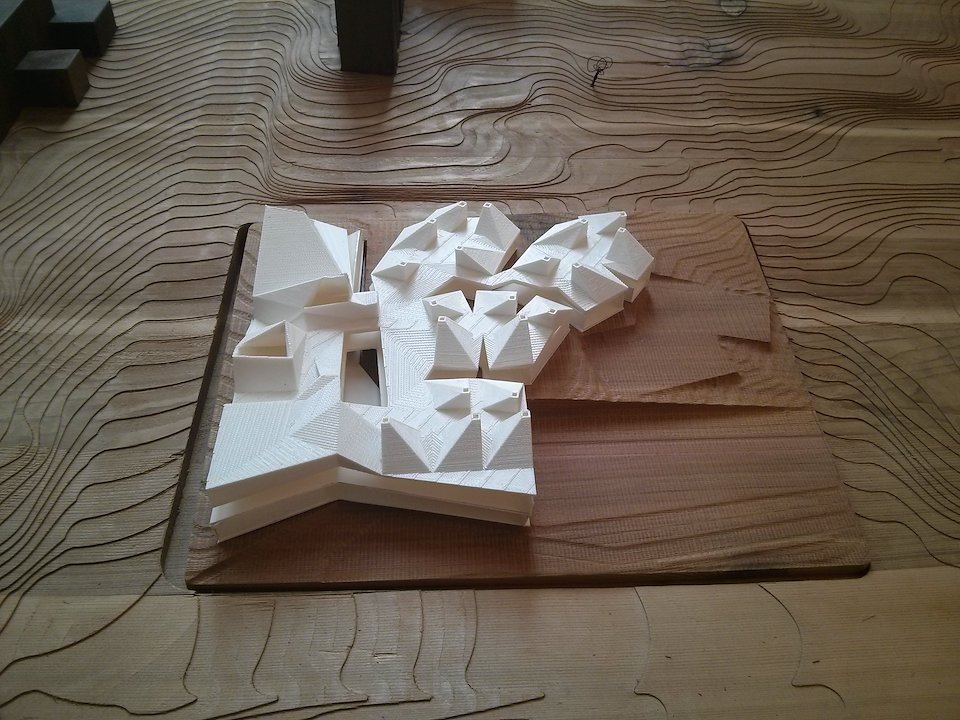 Final Physical Model | 1" = 32' 0"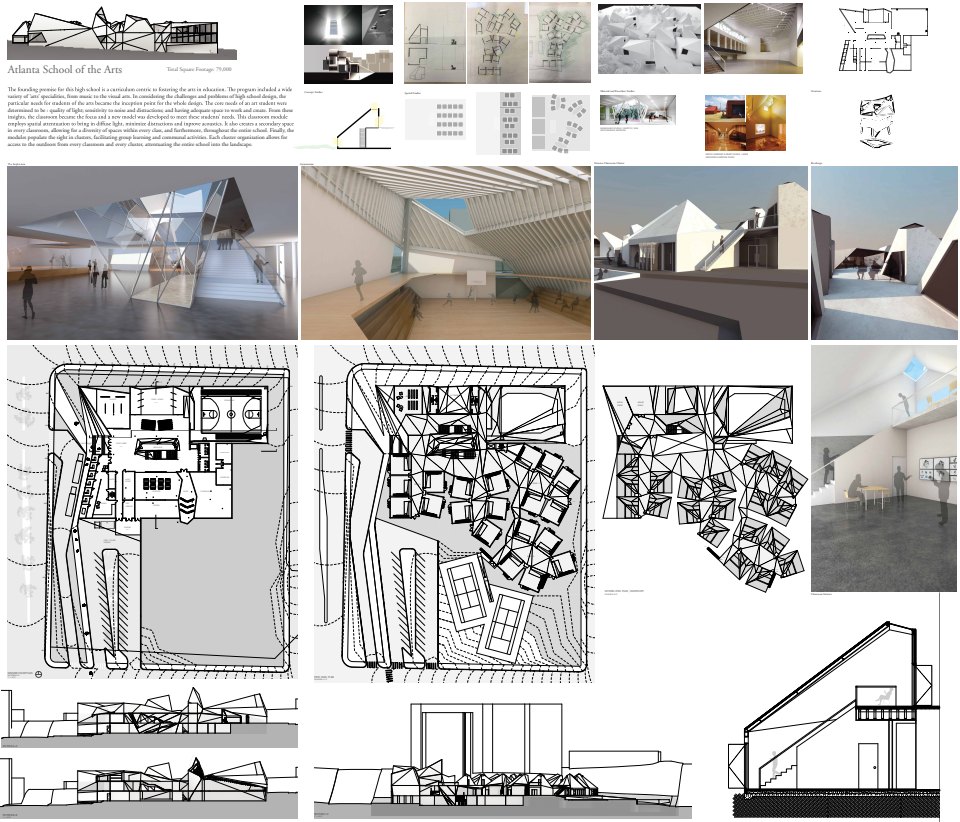 Final Presentation | 7' W x 6' H
Atlanta School of the Arts
1st Place Winner of the Portman Prize Competition!
This year's Portman Prize Critic was Julie Snow, AIA and principle of the firm SnowKroelich of Minneapolis, MN.
The founding premise for this high school is a curriculum fostering the arts in education. The program included a wide variety of art specialties, from music to the visual arts. The core needs of an art student were determined to be: quality of light; sensitivity to noise and distractions; and having adequate space to work and create. From these insights, the classroom became the focus and a new model was developed to meet these students' needs. This classroom module employs spatial attenuation to bring in diffuse light, minimize distractions and improve acoustics. It also creates a secondary space in every classroom, allowing for a diversity of spaces within every class, and furthermore, throughout the entire school. Finally, the modules populate the site in clusters, facilitating group learning and communal activities. Each cluster organization allows for access to the outdoors from every classroom and every cluster, attenuating the entire school into the landscape.
| | |
| --- | --- |
| For | Options II Studio | Portman Prize Winner |
| Date | Spring 2015 |
| Type | Charter High School for the Arts | 400 Students |
| Location | Old Fourth Ward, Atlanta, GA |
| Professor | David Yocum |